In Memory of Nick LaTuer
Edgar Daniel Nixon, Jr. (August 1, 1928 – February 28, 2011), better known as Nick LaTour, was a television, film, and stage actor, and the son of African American civil rights leader Edgar D. Nixon. On February 28, 2011, LaTour dier at the age of 82.
John Marshall Jones
John Marshall Jones is an American actor who is best known for his roles as Walter in the 1992 movie White Men Can't Jump and Floyd Henderson on the The WB sitcom Smart Guy. He is originally from Detroit, Michigan.
Robin Gardenhire
Robyn Gardenhire, a native Angeleno, began dancing at a small school in Compton, California. By chance she was able to audition for the then Los Angeles Ballet's Jr. company and received a scholarship to study at the school.

Hattie Winston
Hattie Winston is a television, film and Broadway actress best known for her role as Margaret on Becker and as a prominent cast member of the PBS children's series The Electric Company.
Erin Aubry Kaplan
Erin Aubry Kaplan, who is a noted author and contributing columnists to papes like the Los Angeles Times, is also an Inglewood resident and often writes commentary of life in the urban communities around Los Angeles.
Richard Lawson
Richard Lawson is an American actor who has starred in movies and on television. He is perhaps best known for his roles in science fiction—he portrayed Ryan in the 1982 hit movie Poltergeist, and Dr. Ben Taylor in the hit 1983 NBC miniseries V.
John W. McDonald
John W. McDonald, Founder of Imperial Partners, LLC is an Inglewood and Las Vegas developer, is also noted for a major Supreme Court Decision concerning aniti-discrimination laws and the Corporate Shiield.
The Dancing Doctor
Dr. Zahra Tabassian is a double board certified doctor specializing in internal medicine, Nephrology and Hypertension who blends dance therapy with conventional medical treatments.
Ted Lange,Before
Theodore William "Ted" Lange is an American actor, director, and screenwriter best known for his role as the bartender, Isaac Washington, in the 1970s TV series The Love Boat.
Ed Maddox
Ed Maddox is a former Public Information Officer for City of Inglewood and a Commnications Officer for Supervisor Mark Ridley Thomas. Ed also has an extensive background in program syndications.
In Memorium: Virginia Capers
Virginia Capers (September 22, 1925 – May 6, 2004) attended Howard University and studied at Juilliard and starred on Broadway, and was the first African American actress to win the Tony Award.
Me Me Kelly
Me Me Kelly is a passionate woman who loves God, being with her family, writing, music, entertaining friends, and traveling.
Donna Walker-Kuhne
Donna Walker-Kuhne, an accomplished arts administrator has devoted her professional career to increasing the accessibility to the arts in minority communities.
Dick Anthony Williams
Dick Anthony Williams (August 9, 1934 – February 16, 2012)[1] was an American actor. Williams is known for his starring performances on Broadway. He also had an extensive resume as an actor in films and on television.
Matthew Earl Jones
Matthew Earl Jones is a film production executiver and son of actor Robert Earl Jones and brother of actor James Earl Jones, Mr. Jones was born into the motion picture industry.
In Memorium: Mervyn Dymally
Mervyn Dymally, (May 12, 1926 – October 7, 2012) former LT. G overnor of California (1975–1979), and was the first persons of African and Indi an origin to serve in the U.S. Congress.
Ed Maddox on N.A.T.P.
Ed Maddox, former Inglewood Publidc Informaton Officer reports on ICTV's trip to the NATPE Conevention in Las Vegas.
Walmart-Inglewood-Chicago
Professors Virginia Parks, PhD, and Dorian Warren, PhD, discuss the issues that emerged when Walmart sought a super-store in the City of Inglewood and Chicago.
Ted Lange
"Ted" Lange is an American actor, director and screenwriter who is best known for his role as Isaac Washington, the bartender of the hit series, "The Love Boat."
Ben Guillory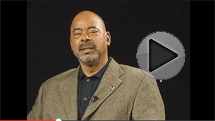 Ben Guillory is an American actor and theatre producer and director and co-founded the Robey Theater Company with partner, Danny Glover.
Adilah Barnes
Adilah Barnes is an award-winning actor best known to television audiences for her role as Anne Marie on ABC's Roseanne for five seasons.
North on South Central
Robert Hooks interviews The Producers of "North on South Central," a long-running hit-musical on the legacy of Jazz in South Central Los Angeles during the 40s and 50s.
Robert Long
Robert Long enjoyed a long and fruitful career as a News Journalist, before retiring as NBC News Vice Presient in 2009.