Welcome to INcomTV
Why Make Art?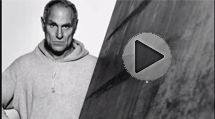 The Artist, Richard Serra explores the ways an artist's perception of the world can be impacted by their creative process, and vice-versa.
Honor Guards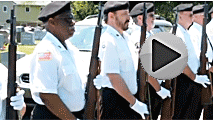 The Central Montgomery County Veterans HONOR GUARD was formed in 2009 and with other veteran organizations across the country, they proudly offer memorable and lasting experience to the families of those who served.effect.
Tammi Mac
Tammi Mac interrupts your favorite television shows frequently, as she is seen in over a dozen national TV commercials, from Verizon to Capital 1.
Leslie "Big Lez" Segar
Leslie "Big Lez" Segar is a well-know R&B and rap video dancer and choreographer, who graduated from Springfield College, with a degree in Sports Medicine and Physiology.
Denise Nicholas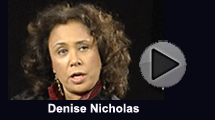 Denise Nicholas is an American actress and social activist who became widely known for her role in the ABC series Room 222 (1969), and her role on the NBC/CBS drama series In the Heat of the Night.
Scoey Mitchell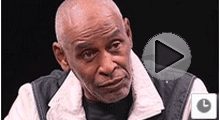 Scoey Mitchell, actor-producer and a major television program developer for NBC during the 70s and 80s.
What Makes Art Valuable?
There are certain elements to any painting that makes it work, learn the three elements that Dr. Mark Sublette looks for in every painting before he buys
Military Wives Choir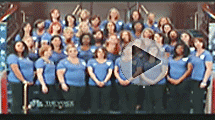 Wives of American Soldiers come togeather to bring hope and happiness to wounded soldiers and appear on America's Got TalentTelevision Show (NBC).



Lalah Hathaway
Lalah Hathaway, often called the First Daughter of Soul, is a contemporary R&B and Jazz singer--and the daughter of legendary soul singer Donny Hathaway.
Margo Thunder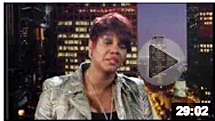 Margo Thunder began with a group from Boston called the 9.9s and hit it big with an album, "All of Me for All of You". The single reached #5 on the charts and Margo hasn't looked back since.
Marla Gibbs
Marla Gibbs is an American television and film actress and singer, who is probably best remembered for playing the sarcastic maid, Florence Johnston, The Jeffersons.
Louis Gossett, Jr.
Louis Gossett, Jr. is best known for his Academy Award-winning role in the film An Officer and a Gentleman, and his Emmy -winning role in the miniseries Roots.
What is Art?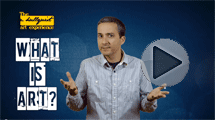 Have you ever wondered what makes art "art"? Here are my thoughts on the subject... Let me know what you think. Do you agree? Leave your comments below.

Obamacare 101-2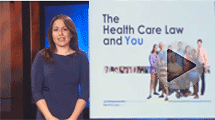 Another video to help you learn about the health care law, the Affordable Care Act, and how it benefits you and your family.
DJ-K Sly
DJ K-Sly (Kathleen Marie Taylor) is recognized for her work as an american radio personality and TV host. She gained popularity in Los Angeles at KKBT-FM (100.3).
More Nartica Shows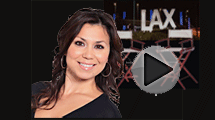 She is fun, smart and pretty, and was on Radio working with Steve Harvey. Then other recording artist realized they enjoyed being interview by her. So, Nautica de la Cruz is now doing her thing thing on TV!
Della Reese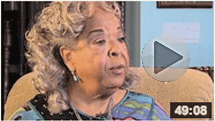 Della Reese is an American actress, singer, game show panelist of the 1970s, one-time talk-show hostess and co-starr of a network faith-based series, and now an ordained minister.
More Urban RoundTables
If you have been places, done things and helped others, too--people will want to spend time with you. That's why Robert Hooks is the one celebrity that other stars like joining on the Urban Roundtable.