Why Make Art?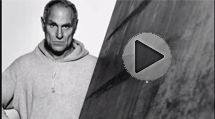 The Artist, Richard Serra explores the ways an artist's perception of the world can be impacted by their creative process, and vice-versa.
Honor Guards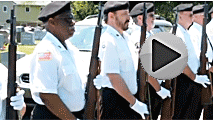 The Central Montgomery County Veterans HONOR GUARD was formed in 2009 and with other veteran organizations across the country, they proudly offer memorable and lasting experience to the families of those who served.effect.
Donna Walker-Kuhne
Donna Walker-Kuhne, an accomplished arts administrator has devoted her professional career to increasing the accessibility to the arts in minority communities.
Tammi Mac
Tammi Mac interrupts your favorite television shows frequently, as she is seen in over a dozen national TV commercials, from Verizon to Capital 1.
Robert Long
Robert Long enjoyed a long and fruitful career as a News Journalist, before retiring as NBC News Vice Presient in 2009.
Kym Whitley
Kym Whitley is an actor-comedian whose career is on the rise. She soon debuts in a new reality series for the Oprah network and there's no telling how far she can go! .
Denise Nicholas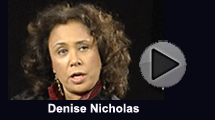 Denise Nicholas is an American actress and social activist who became widely known for her role in the ABC series Room 222 (1969), and her role on the NBC/CBS drama series In the Heat of the Night.
The Urban Report
The Urban Report hosted by Robert Long, with Earl Ofari Huntchinson and Erin Aubry Kaplan provides a POV you will not see on network TV.
The Hutchinson Report
Host Earl Ofari Hutchinson interviews former Councilwoman Judy Dunlap on The Hutchinson Report, Friday, June 7, 2013 .
UP Church Black History 1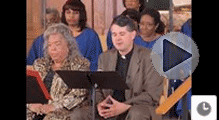 The Rev. Dr. Della Reese Lett, and the UP church celerates presents a "Stars Spak About Black History" program.. Part One
More Nartica Shows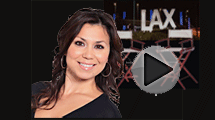 She is fun, smart and pretty, and was on Radio working with Steve Harvey. Then other recording artist realized they enjoyed being interview by her. So, Nautica de la Cruz is now doing her thing thing on TV!
What Makes Art Valuable?
There are certain elements to any painting that makes it work, learn the three elements that Dr. Mark Sublette looks for in every painting before he buys
Military Wives Choir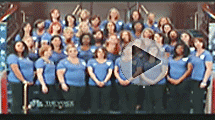 Wives of American Soldiers come togeather to bring hope and happiness to wounded soldiers and appear on America's Got TalentTelevision Show (NBC).



Walmart-Inglewood-Chicago
Professors Virginia Parks, PhD, and Dorian Warren, PhD, discuss the issues that emerged when Walmart sought a super-store in the City of Inglewood and Chicago.
Lalah Hathaway
Lalah Hathaway, often called the First Daughter of Soul, is a contemporary R&B and Jazz singer--and the daughter of legendary soul singer Donny Hathaway.
Ted Lange
"Ted" Lange is an American actor, director and screenwriter who is best known for his role as Isaac Washington, the bartender of the hit series, "The Love Boat."
Margo Thunder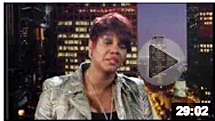 Margo Thunder began with a group from Boston called the 9.9s and hit it big with an album, "All of Me for All of You". The single reached #5 on the charts and Margo hasn't looked back since.
Marla Gibbs
Marla Gibbs is an American television and film actress and singer, who is probably best remembered for playing the sarcastic maid, Florence Johnston, The Jeffersons.
Pasadena Playhouse
The Pasadena Playhouse is a historic performing arts venue in Pasadena, California which produces a variety of cultural and professional shows, under the direction of Sheldon Epps.
Goodbye Zenyatta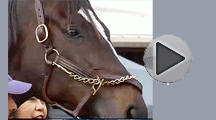 Former Councilwoman Judy Dunlap joins Hall of Fame Trainer, Jack Van Berg in a back-stretch good-bye visity the famous sracemare, Zenyatta
UP Church Black History 2
The Rev. Dr. Della Reese Lett, and the UP church celerates presents a "Stars Spak About Black History" program.. Part Two.
More Urban RoundTables
If you have been places, done things and helped others, too--people will want to spend time with you. That's why Robert Hooks is the one celebrity that other stars like joining on the Urban Roundtable.
What is Art?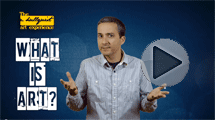 Have you ever wondered what makes art "art"? Here are my thoughts on the subject... Let me know what you think. Do you agree? Leave your comments below.

Obamacare 101-2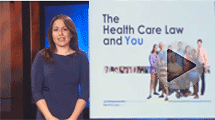 Another video to help you learn about the health care law, the Affordable Care Act, and how it benefits you and your family.
North on South Central
Robert Hooks interviews The Producers of "North on South Central," a long-running hit-musical on the legacy of Jazz in South Central Los Angeles during the 40s and 50s.
DJ-K Sly
DJ K-Sly (Kathleen Marie Taylor) is recognized for her work as an american radio personality and TV host. She gained popularity in Los Angeles at KKBT-FM (100.3).
Louis Gossett, Jr.
Louis Gossett, Jr. is best known for his Academy Award-winning role in the film An Officer and a Gentleman, and his Emmy -winning role in the miniseries Roots.
Leslie "Big Lez" Segar
Leslie "Big Lez" Segar is a well-know R&B and rap video dancer and choreographer, who graduated from Springfield College, with a degree in Sports Medicine and Physiology.
Dick Anthony Williams
Dick Anthony Williams (August 9, 1934 – February 16, 2012)[1] was an American actor. Williams is known for his starring performances on Broadway. He also had an extensive resume as an actor in films and on television.
.
Up Church & Rev. Della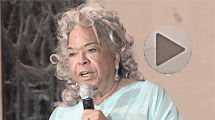 Della Reese is more than an entertainer, more than an actress, more than a minister--Della is living proof that with God as your partner, you can dream larger dreams and watch them come true.
Dr. Luanne Linquist Preview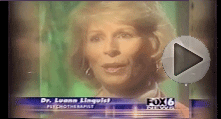 Dr. Luann is a nationally recognized therapist, consultant, keynote speaker and peak performance coach. Now Dr. Luann is helping Seniors to achieve a more productive, stress-free lifestyle.
Scoey Mitchell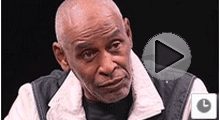 Scoey Mitchell, actor-producer and a major television program developer for NBC during the 70s and 80s.
Nurse Murphy Preview
Nurse Murphy says: You burn more calories patting yourself on the back than you do beating yourself up. Prevention is preferable and cost-effective.